The Ultimate Guide for Starting an Online AutoCAD Drafting & Design Business
Introduction
Starting an online AutoCAD drafting business is potentially rewarding. That is if you know what services to offer and where to find the right clients & projects.
I spent almost 4 years as a Design Engineer at a multi-national engineering design firm. Because of this, I had the chance to work with Japanese and Danish engineers who were at the peak of their careers.
I was also involved in multiple projects from basic to the detail engineering stage. Because of this, I was able to understand how engineers build complicated engineering systems from design to construction.
Aside from my full-time job, I was also working as a freelancer at Upwork. Because of this, I was able to understand how you can start an online business at home with freelancing.
In this article, I'm going to show you how you can start an AutoCAD Design & Drafting Business Online. With my knowledge in freelancing, and engineering design, I will teach you how you can build an online business.
According to Global Construction 2030, the volume of construction projects will be worth $15.5 trillion worldwide in 2030.
Global Construction 2030 is a global study of construction and engineering industry by Global Construction Perspective & Oxford Economics.
China, the US, and India will lead the market. This will be accompanied by an increase in the demand for engineering design contractors.
The growth will also increase the demand for engineers with the right knowledge & skills in developing construction & fabrication drawings.

Are you determined to succeed by starting your own online AutoCAD drafting & design business? This article will teach you where to start and what to do to help your business take-off.
At the end of this article, you will
Know how to start working online using your skills in design & drafting with AutoCAD and other CAD programs.
Learn where & how to find clients & projects for your online AutoCAD drafting & design business.
Learn how to assemble a team and create a freelance agency that you will manage.
If the following description fits you, this article is for you,
An individual who wants to make money online doing AutoCAD related projects.
A student with solid skills in design & drafting using AutoCAD.
A professional engineer who wants to start his own home based AutoCAD design & drafting business.
Someone who wants to find financial success online using the skills in engineering design & drafting.
Or someone who does not have any AutoCAD skills but is determined to look for financial success online.
Outline:
How to register to Upwork & build your profile (upwork.com is one of the largest place to find jobs & projects online)
Finding your 1st client & project
Setting up a working station at home
Production & Development
Growing the Business with a Team (Optional)
How to set-up an online payment system for your business
Since business is associated with entreprenuership, let us first have a common understanding on the difference between a freelancer and an entreprenuer. Although the two has very different meaning, both have a common goal, that is to make money online.
With the some additional skills and a system, a freelancer can transform into an entrepreneur anytime.
Freelancer VS Entrepreneur
One of the best comparison between a freelancer & an entrepreneur is this article from entrepreneur.com.
Freelancers exchange time for money (albeit much more money than a traditional job).
Entrepreneurs depend on systems, automation and, eventually, employees that work without their direct involvement.
The last part of this article will also teach you how to assemble a team and build an agency.
How to start an Online AutoCAD Drafting Business
Upwork is one of the largest freelance website on the internet today. Millions of businessman, managers, and freelancers use the website to do business online. According to the freelance job site, an estimated $1 trillion of freelance earnings was recorded for the past years.
If you want to start an online AutoCAD design & drafting business, Upwork is one of the best places to start with. The illustration below shows how the website works.
You can find projects ranging from 10$ to $10,000 on this site.
Another great thing about Upwork is the wide range of project types that are being posted on the site. You can literally find any types of projects from different industries. From engineering, medicine, creative, online marketing, education, and many other fields.
Jobs & projects posted here also comes in many forms. From a simple data entry to big projects like software & system development. Joining as a freelancer on Upwork is free.
1) How to register to Upwork.com & build your profile
The first step is to register on Upwork. You can choose to register as a client or register as a freelancer. In our case, let us choose to register as a freelancer as your intent is to find projects for your business.
Next is to build your profile in order to start bidding for projects.
Setting up your Profile
If you're new in freelancing, you have to make sure that your profile displays an individual who is trust worthy. Here are some points to consider when building your Upwork profile.
All the data should be accurate.
A professional profile picture.
Make sure you put in all the related & relevant skills that you have for the type of projects that you're planning to work for. In this case, projects that are related to engineering design & drafting using AutoCAD or any other CAD programs.
Include all your relevant experiences.
Make sure you have the right title on your profile for the projects that you want to work for. AutoCAD Designer/Drafter.
Don't forget to include your school credentials & other related certifications.
After setting up your profile, Upwork will review it to see if it fits on any projects posted on their site. So, if you're looking for projects related to AutoCAD design & drafting, then the skills to specify on your profile should at-least include the word "AutoCAD".
Here are some of the freelancers from Upwork with titles related to AutoCAD.
If you have no skills or experience in AutoCAD, you can take this online course on Udemy. (Udemy is an online learning platform, one of the largest on the internet today) The course will cost you around 12$.
Landing your first project on Upwork is not an easy task but is achievable if you can create a convincing profile. Another technique that you can use to boost your profile is by taking exams related to the projects you're applying for.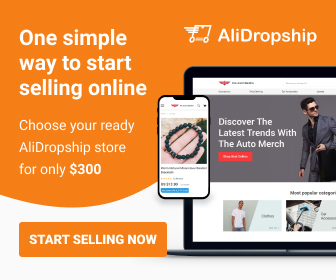 Upwork Exams (for profile boost)
Update [July 6, 2019] – Upwork will be removing the skill test starting July 9, 2019. Click here for more details
Upwork offers a feature where applicants/freelancers can take skill test to boost their profiles. You don't have to take all of the test, in fact you don't even have to take it.
Upwork exams are designed to help new freelancers boost their profile and give clients more confidence before hiring freelancers.
Just choose 2 or 3 that you think is closely related to the type of jobs that your planning to apply for. If your planning to bid for AutoCAD related projects, here are the exam that I recommend taking.
Upwork Readiness Test
AutoCAD Test
You can find answers on the internet for these tests. However, remember, that these answers are not from Upwork itself, some of them are from freelancers who have taken the test already. These pages can help you but will not guarantee a 100% accuracy.
Again, remember that these answers are not from Upwork. Therefore, some of those pages may not be updated.
You will have a choice to show or hide the test result from your profile, so don't worry if you fail on your first try. Displaying a passing score on your profile will significantly increase the chance of getting your 1st project.
After delivering your 1st project, it will be a lot easier to find another project. Records of finished projects will be reflected on your profile, this will boost your credibility as a freelancer.
Also, make it sure that you can produce quality & on-time products or drawings to increase the chance of a follow-up project or even a recommendation from your client.
Remember, that as a newbie on freelancing, the goal is to establish a good reputation to increase the chances of getting more projects in the future.
2) Finding your 1st client & project
Now that you've already know how Upwork works and how to create an effective profile, the next step is to find the 1st freelance project for your business.
If you're new on freelancing, your goal is not to make big bucks but to get small projects, build your reputation, prove that you can get things done and ultimately build trust.
That is why one the quickest way to get your 1st project is by bidding on small & simple ones. Those projects that do not require a specific skill but somehow related to design & drafting. These projects may not pay you a lot of money but will give you a chance to prove yourself.
After logging-in to Upwork, you will be able to search for projects that are related to AutoCAD by simply typing in the right keywords on the search bar. Here are some AutoCAD related projects that you can find on the site.
As of the date of this writing, the keyword "autocad" yielded 716 results.

As you can see, there are many AutoCAD related projects on Upwork. The challenge is how to get those projects. The most effective way is to build credibility, take on small projects and finish the project on time and with quality. After that, take on another project and another project to add up to your freelance experience.
Now, assuming that you've already found the project that you're looking for, the next step is to submit a proposal.
Remember that in most cases, you will be competing against many other freelancers who are also interested in the project. To increase the chance of winning the project, you should know how to craft a winning bid. Here is a course on how to place a winning bid on Upwork.
3) Setting up a working station at home
Having the right equipment & tools for your business is as important as having the right skills & knowledge. Choosing the right PC or laptop for a specific program is very important to make sure that you can perform at your best.
Dual Monitor Set-up for Efficiency
When working with engineering drawings, you will have to open multiple documents like design standards, notes & mark-ups from the client, tables and many other files that you have to keep looking at when you're designing or drafting. Having a secondary monitor will make your work a lot easier and less prone to errors by giving you fast access those files.
You can browse for a secondary monitor here on Amazon. You don't have to buy a brand new monitor. The goal of having 2 monitors is to help you do your projects faster and less prone to errors by avoiding switching from tab to tab on a single monitor while trying to access important information from the other files related to the project that you're working with.
The Software
For the latest version of AutoCAD, here's the minimum system requirement.
Operating System (OS)
Microsoft® Windows® 7 (32-bit & 64-bit)
Microsoft Windows 8.1 (32-bit & 64-bit)
Microsoft Windows 10 Anniversary Update (64-bit only) (version 1607 or higher)
Processor
2.5–2.9 GHz processor (Basic)
3+ GHz processor (Recommended)
Memory:
Display Resolution
1920 x 1080 with True Color
Display Card
1 GB GPU with 29 GB/s Bandwidth and DirectX 11 compliant (Basic)
4 GB GPU with 106 GB/s Bandwidth and DirectX 11 compliant (Recommended)
Disk Space
The most important tool for your online AutoCAD drafting & design business – AutoCAD. There are many CAD programs on the market today. You can find all of the versions here on Autodesk's website. For a simple drafting task, the latest version of AutoCAD would do the job.
You don't have to own a licensed software to start working. However, if you're planning to go for big projects and big clients, you have to present your business as professional as possible. Professional drafters & designers use valid AutoCAD license for their projects.
You can buy a valid license on Autodesk's official website. If you're on a budget, the website also offers a subscription based model. You can view the pricing here.
Remember that owning a subscription-based tool will add up to your monthly expenses. So make sure you use those tools as efficient as possible to ensure a higher return of investment (ROI).
4) Production & Development
Now that you've already known where and how to find clients & projects online, as well as the tools & equipment to run your business, the next step is to establish a set of rules or a system on how to deliver the projects with quality & on-time. This is where your entrepreneurial skills comes into play.
Sustainability
Remember that your goal is to create an online business, whether you're running the business alone or with a team, you must remember that you're being paid to finish a certain task, or a job that is a part of a larger project.
In order to create a sustainable business model, you must have a regular source of projects for your business. Doing freelance projects from freelance websites is just one of the many ways that you can find your clients or projects online.
In order to have a regular source of income, you must learn how to acquire new clients and retain old ones. Building trust & reputation is one sure way to do this but it will not be easy as it requires a lot of hard work and great customer handling skills.
The simple system that this guide wants to you develop in order to create a sustainable business is something like this.
You should not limit your project source on one platform only. Having multiple source of projects is one way of building a sustainable business. However, if you're just starting out, the goal is to learn how the system works. That is why, I recommend focusing on one platform first.
Upwork & other freelance sites are not the only place where you can find clients & projects for your business. You can even send emails to your LinkedIn contacts or any other social media platforms.
The secret is to let many people as possible know that you exist and you're offering this kind of services.
Skills and Product/Service Quality
Simple drafting projects seldom require specific engineering skills. If you have finished a degree in engineering or any certifications, you will have a good chance of landing good clients & projects. This is especially true if you have work experience related to engineering design projects.
Another important thing that you have to consider when working with clients online is your communication skills. You have to practice proper email etiquette. Also, you have to consider your availability in replying to your client's concerns.
If you're planning to do your business on a part-time basis, you have to set the rules on which time you're available for the client and make sure that you've both agree with the conditions.
After finishing the project or the task, be sure to implement a quality assurance system. The purpose of a quality assurance system is to make sure that you're delivering the best quality service that your client is expecting from you. You have to review your work multiple times before submitting the finished drawing.
Quality and on-time delivery is the most important thing you have to remember to give your clients the best experience they could have while doing business with you.
5) Growing the Business with a Team: Engineering Design Agency (Optional)
Running a business with a team can sometimes be a challenging task, but for some people, who prefer to do the managing part of the business, it is more fulfilling to run the business with a team than doing all the task alone.
You will be a founder, you will lead a group of people to accomplish amazing projects and at the same time make a lot of money for your financial success. To put it simply, what is the purpose of starting a business without growing it?
Building a Team
One notable feature on Upwork is the Upwork agency. With this feature, you can create an online freelance agency to form a group of people/freelancers for your business.
The idea is, to form a group of people/freelancers so that you can apply or bid for projects not as an individual freelancer but as an agency with its own brand – name and logo, like a virtual company.
With an Upwork agency, all the finances, bids & proposal are centrally managed. To better understand how an agency can create a system for your business, let us examine how it's structured and how to use this structure to run your online business.
In an Upwork agency, their are 4 types of member roles. These are,
The Owner/Admin
Financial
Business Manager
Agency Freelancer
The owner is the creator the agency and is basically the admin. The admin controls all the permissions, can add & remove members from the agency. The admin also has a full control of the financial system of the agency and have the power to buy more connects.
Along the with the admin, the financial has full control of the agency's financial account – the payment & billing methods as well as the reports. The business manager is responsible for managing the proposals, rates, offers and contracts of the entire agency.
Also, the business manager can submit milestones and act as the point of contact between the freelancer and the client. The business manager can also submit proposals in behalf of the agency and its freelancers.
The agency freelancer is the one who do the work for the agency. The freelancer has permission to submit proposals but cannot accept or decline offers.
One feature that makes the Upwork agency ideal for setting-up an online business is the ability to hide or show the rates from the freelancers. A feature that enables the owner and the business manager to control the cash flow of the agency.
All the payments are directed to the agency's account and not to the freelancers, which means that the agency will be the one responsible for paying its members. This will enable the business owner and the business manager to ensure profitability by controlling how much will go to the operating cost.
To be profitable, the business manager has to simply make sure that the cost of running the agency will always be lesser compare to the sales. The business manager & the owner can do this by creating a system and delegating the task effectively.
In running an agency, the owner & its manager has to practice the necessary entrepreneurial skills as well as the leadership skills to manage the freelance team.
When you can incorporate the Upwork agency structure to your online business model, you will have a business that can function with or without you. All you have to do to maintain the profitability of your business is to provide a great leadership.
6) How to set-up an online payment system for your business
Upwork offers many types of payment methods. If you have no idea how will your clients pay you for your services, here are the methods clients on Upwork pay its freelancers or its agencies.
Direct to Local Bank
ACH Direct Deposit (US bank accounts)
Wire Transfer (Recommend for people outside the US)
PayPal (Recommend for people outside the US)
Payoneer (Recommend for people outside the US)
M-Pesa
To know more about Upwork's payment methods, click here. As you can see, there are multiple ways that your online business can be paid, so payment methods will not be a hindrance for your online business to take-off.
---
Finding your 1st client & project will not be easy, however, if you will build your profile professionally and specifically designed to attract projects for a specific skill set (in this case AutoCAD design & drafting), you will have a good chance of landing a project early.
Online businesses usually requires less amount of capital to start, all you have to provide are the tools & equipment (PC, Laptop, Software) and your skills.
When you already have the tools & equipment as well as the contract of your 1st client & project, the next thing that you need to do is to deliver the result on-time and with quality. You will also need an above average customer handling skills if you want to grow your client list.
After this, more people will trust you, and the volume of your clients & projects will start to grow. Then you have to decide whether you'll continue doing the business alone, or you'll create a system for a team to scale up your business and become a full pledge entrepreneur.
Now that you've already know where to start, here is a summary of your action plan.
If you have yet to acquire AutoCAD design & drafting skills, start learning online on Udemy.
Decide if you have to buy a valid licensed or settle down for an unpaid cracked version of AutoCAD. (Check for the prices here at AutoDesk)
Decide if you have to buy a new laptop or PC for your working station.
Go to Upwork.com create an account and build your profile.
Find your 1st project online, do hard work to scale up your online business and ultimately build your wealth!
Last Note: Start a business with a friend! Share this article now
<!––KPI Links: 0 Affiliate Links: 0 Position: 0 ––> <!––Affiliate List AutoDesk (Software, etc) Udemy (Courses) Amazon (PC, Monitors, eBooks) ––> <!––Keywords online autocad business autocad freelance job ––> <!–– Possible Blogs to Link (1st Batch) http://blogs.autodesk.com/autocad/ https://bestcadtips.com/ http://cadablog.blogspot.com/ http://www.ellenfinkelstein.com/acadblog/ https://thecadgeek.com/ http://www.cad-notes.com/ http://autocad-architecture-blog.com/ https://blog.jtbworld.com/2011/03/what-graphic-card-is-best-for-autocad.html http://www.cadtutor.net/ http://www.ellenfinkelstein.com/acadblog/ https://www.cad-notes.com/ https://www.computeraideddesignguide.com/ https://autocadtips1.com/ http://cadsetterout.com/ http://blog.jtbworld.com/ https://lynn.blogs.com/ https://thecadgeek.com/ http://www.cadoasis.com/autocad-tutorials/ http://autocad-architecture-blog.com/ http://bestcadtips.com/ http://cadablog.blogspot.in/ https://www.acuitytraining.co.uk/white-paper/autocad-for-architects/ https://lynn.blogs.com/ https://heidihewett.blogs.com/ https://www.cadtutor.net/forum/forum/31-autocad-blogs/ http://autocad-architecture-blog.com/ http://autocad-architecture-blog.com/ http://autocad-architecture-blog.com/ https://blogs.rand.com/architectural/autocad-architecture/ (2nd Batch) ––>