Step-by-Step Guide on How to Start a Freelance Business and Earn Money Online
Freelancing has no doubt become one of the most popular ways to earn money online. The rise in the number of freelance jobs & projects has given millions of people around the world the opportunity to be financially successful online.
According to Nasdaq, 43% of the US workforce will be from the freelance economy by 2020. And a total of $715 billion is being contributed by the freelance workforce.
The freelance industry has given millions of people the opportunity to earn money for a living at the same time work in the comfort of their home. There are multiple reasons why a lot of people are drawn to freelancing, one of the most popular reason is to make a living.
This article will outline all the necessary things that you need to know to start making money online through freelancing.
Contents
Introduction to Freelancing (Everything you need to know before starting a Freelance Business)
What is freelancing
Payment System for Freelancing
How much can you earn?
Who are qualified to be a freelancer?
How to Start Freelancing (Step-by-step guide)
Finding freelance projects
Signing-up to Upwork.com
How to search for jobs/projects?
Techniques for newbies
Creating a winning proposal
Things Needed to Start Freelancing
Summary
Introduction to Freelancing (Everything you need to know before starting a Freelance Business)
What is freelancing
Freelancing is been around for decades. To start with, let us understand the basic principle of freelancing and how the system works to get a clear understanding of the industry.
Freelancing is the term used when someone is being paid by the hour or per project instead of a monthly salary and is working outside the client or the company's office. In most cases, the term freelancing is used to describe to any jobs or projects that are done online.
In freelancing, clients post jobs & projects on a freelance site from which freelancers around the world will have the chance to bid for the job or project posting.
Before the start of the project or job, both the freelancer & the client should agree to the following,
project/job details
scope
duration
milestone reporting interval
payment scheme
When all deliverable are delivered and payments have been made, the project or job ends. In some cases, the client will again contact the freelancer for another project or job. Also, some jobs or projects require long-term contracts.
Payment System for Freelancing
Types of Payment
A freelancer gets paid based on the type of job or project that he/she is applying for. In most cases, there are two ways a client can set-up the payment.
Fixed – If a project has a fixed price, the payments can be done after the project has been delivered or on a milestone basis. On a milestone basis, the freelancer agrees with the client to divide the project deliverable. Each time a milestone is reached, the client will pay a fraction of the total amount of the project.
For Example, the project is to create 3 landing pages for a website with a total budget of $1200. If the freelancer & the client agrees to deliver the project on a milestone basis, the deliverable can be divided into three milestones each have its own budget.
1st milestone: 1st landing page ($400)
2nd milestone: 2nd landing page ($400)
3rd milestone: 3rd landing page ($400)
Hourly – A project has an hourly payment system if the freelancer is being paid based on how much time he/she has spent on the project. In this type of project, the client & the freelancer has to agree with the hourly rate and for how long will the project last. This will usually depend on the freelancer's skills, freelancer's experience & the client's budget.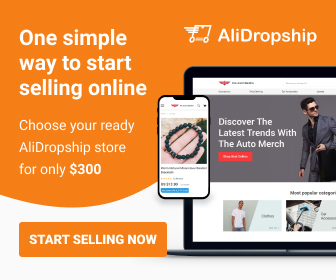 You can identify the type of payment system the project has when browsing on Upwork. It's usually indicated on the job posting summary. Here's a screenshot of the projects/jobs on Upwork with its payment system indicated on the project summary.
Payment Withdrawal Methods
Depending on the freelance job site, there are multiple ways to withdraw your earnings from the projects/clients you have work for. On Upwork, here are the ways to withdraw your earnings.
ACH Direct Deposit
Direct to Local Bank
Wire Transfer
Payoneer
PayPal
M-Pesa
And here's for freelancer.com
Express Withdrawal (Bank)
Wire Transfer (Bank)
PayPal
Skrill
Freelancer Debit Card
How much can you earn?
Payooner, a company that helps freelancers by providing online payment transfer services, has surveyed 23000 freelancers from 180 countries. According to the survey, freelancers work for around 36 hours a week (Full-time employees works around 40 hours a week). The survey also reveals that average freelancers earn about 21$ per hour, an annual earning of $39000.
Those numbers are a global average, which means that some freelancers earn more than the numbers stated above. Factors like skills, experience & industry dictate how much a freelancer could earn.
Who are qualified to be a freelancer?
Freelance projects/jobs require several qualifications and it all depends on the company and the client posting the project. In most cases, it requires the following,
right skills
experience
certifications
college degree
Obviously, some skills & experience can be acquired without any certifications or a college degree. This makes freelancing very open for people who were unable to pursue higher education. Look at the example below.
The job above obviously does not require a certification or a degree to get the job done. But the client posting this job is most likely to hire freelancers with similar experience.
Looking for small & simple projects will help a freelance newbie to build credibility by getting testimonials from its clients for every project delivered. Building trust is what a freelance newbie should focus on in order to jump-start his/her freelance business. By doing this, a freelance newbie will have a bigger chance of landing big-time projects.
There are also companies & clients who look for freelancers who have a strong educational background & certification, like a degree in engineering and programming. Take a look at the example below.
As you can see, the project above requires a degree in engineering and it specifies an experienced mechanical engineer. This is an example of projects that require a degree if you want to be hired as the freelancer for this job.
The bottom line is, freelancing is open to all levels of educational attainment. As long as you can…
get the job done
meet most (if not all) of the qualifications stated on the job posting
crafted a winning proposal
had a good work experience
did a good job during the interview
you will certainly have a good chance of landing a project and start earning money online.
That is why earning money online by freelancing is not a quick and easy way to build wealth. However, putting in enough effort and time will certainly help an aspiring freelancer succeed.
How to Start Freelancing (Step-by-step guide)
Finding freelance projects
For today's market, freelance projects are posted on the internet through a freelance job site. A freelance job site is where you create your profile and start looking for jobs & projects as a freelancer. It is in freelance job sites that companies & clients around the world post their projects.
Here's a list of the top freelance job sites on the internet today as well as their project categories.
Signing-up to Upwork.com
For this article, we will choose Upwork as the sample freelance job site. Founded in 1999, Upwork is one of the most visited freelance job site on the internet today. It has an estimated 12 million registered freelancer with 3 million jobs being posted annually. Let's start with creating your Upwork account.
Profile
Your profile is the most important thing to set-up if you're planning to build a strong freelance business and earn money online. It has to reflect the most important and significant things about your work and experience.
It is the first thing that your potential client will see. Try to look at these Upwork profiles, these people are one of the top freelancers on Upwork.
Upwork Skill Test
Upwork skill tests are online tests that you can take on Upwork to demonstrate your skills to your potential clients. Upwork has hundreds of skill tests that are free to take.
After taking a skill test, you can then choose to display the result on your profile or not. Displaying a passing skill test result will significantly increase the chances of getting hired.
Here are some skill tests from 3 different categories, computer skills, English language & engineering skills.
Category: Computer Skills
Windows XP Test
Knowledge of Microsoft Office Skills Test
Microsoft PowerPoint 2010 Test
MS Excel Test
MS Word Test
AutoCAD Test
Microsoft Excel 2016 Skills Test
Microsoft Access 2010 Test
Microsoft Outlook 2010 Test
Microsoft Word 2016 Skills Test
Knowledge of Microsoft Office SharePoint Workspace 2010 Skills Test
Microsoft PowerPoint 2016 Skills Test
Microsoft Office 2016 Skills Test
Microsoft Outlook 2016 Skills Test
Category: English Language
English Spelling Test (U.S. Version)
English Spelling Test (UK Version)
U.S. Word Usage Test
Technical Writing Skills Certification
Creative Writing Test – Non-fiction (U.S. Version)
UK English Grammar Test (For Writing Professionals)
U.S. English Chicago Style Editing Skills Test (For Writing Professionals)
U.S. English Punctuation and Mechanics Test
Resume Writing Skills Test
U.S. English Proofreading Skills Test (Chicago)
UK English Proofreading Skills Test (Oxford Guide to Style)
Creative Writing Test – Fiction (UK Version)
U.S. English Sentence Structure Test (For Writing Professionals)
U.S. English Proofreading Skills Test (AP Style)
Category: Engineering Skills
Engineering Aptitude Test
Basic Algebra Skills Test
Mathematics Skills Test
Design for Manufacturability Test
Instrumentation Engineering Skills Test
How to search for jobs/projects?
After setting up an account and completing your profile. The next step is to search for projects that best fit your skills & experience. If you're looking for projects related to "Photoshop", you can just simply type in the word "photoshop" on the search bar.
Here is some example of projects related to photoshop that you can find on Upwork.
Also, it is important that you understand all the things that are written on the job/project posting page. Here are some important points to remember in reading a job/project posting.
Date/time the project was posted – Being one of the first to bid on a project will always be an advantage. That is why logging-in on Upwork and constantly searching for fresh projects will help newbie freelancers land project fast.
Payment method (verified or unverified) – A verified payment method is one of the indicators that the client is serious about the project and has the capacity to send payments to its freelancers.
Client rating – The rating tells many things about the client. Good clients will always have a high rating. You would always want to work with clients that pays on time, have a clear instruction about the project and works professionally. One way to know this is through the client rating.
Client's history on Upwork – Another way to know if the client has a good reputation is by studying his/her working history on Upwork. Things like % hire rate, total spent, and how long the client has been using Upwork for his/her online projects tells many things about the client.
Project skill requirements – One way to determine if a project is for you or not is by simply reading the project skill requirements.
Activities for the project/job – Another very helpful way of finding your first project is by looking at the Activity on this Job Section. By looking at this section, a freelancer will have a glance on how hard or easy it is to bid for a project considering that there are hundreds of freelance competitors out there who were also bidding for the project.
Techniques for newbies
The challenge of getting your first freelance job/project is not in finding the right freelance job site. The challenge is how to get your potential client to trust you.
As a freelance newbie, your number one goal is to prove that you can deliver the deliverable. Taking on small & simple projects will help you build your credibility as a freelancer. All the finished projects together with its rating will be reflected in your profile.
All of your unfinished projects will be reflected into your profile through the job success rate, make sure that you maintain a high job success rate as your potential clients will be able to see it and judge you according to your finished and unfinished projects.
In order to land your first project fast, there are two things that you have to consider.
1. Your profile
Is it updated?
Is it trustworthy?
Do the skills listed matched with the project?
2. Your proposal
Is it convincing?
Are the payment & milestone well defined?
Does it stand out against the crowd? (How is your proposal different from other freelancers bidding for the project?)
Creating a winning proposal is a skill that every new freelancer has to learn. This is where you make the first impression. How to make a winning proposal? Continue reading.
Creating a winning proposal
For first time freelancers, it is quite hard to convince possible clients to hire you even if you've created a really good profile complete with all the experiences & skills you have. This is because clients are just humans and therefore most of the time rely on social proof before making decisions.
Clients will naturally look for your previous project ratings & comments. They will see these on your client testimony section & job success rate. That is the challenge for newbies since newbies have yet to prove something.
Creating a winning proposal is the best way to elevate yourself against other freelancers.
When creating a proposal, you will have to
Create a cover letter
Specify your hourly rate (or fixed price for a project)
Specify the milestones
Give sample works/projects/articles
Answer the client's question related to the job posting
This article will teach you how to effectively create a winning proposal. Also, here's a course on Udemy entitled Advanced Upwork Proposals: How To 10X Client Responses Fast if you want to really develop your skills in creating proposals to win more projects.
Things Needed to Start Freelancing
Skills
Before entering the world of freelancing, be sure to have the right skills & experience before bidding for projects. Having a degree, a college education or any certifications makes freelancing a little bit easy to start. However, a lack of formal education is not a barrier to enter the world of freelancing.
The following is a list of the skills & knowledge that can be acquired without having a formal education.
Photography – Online Course (Udemy)
Graphic Design – Online Course (Udemy)
Website Development – Online Course (Udemy)
App Development – Online Course (Udemy)
Internet Research
The internet can provide you with the best resources to learn new skills and earn money from it. The only challenge is the willingness to invest some amount of money for those courses as well as time & effort needed to master those skills.
Tools & Equipment
Starting an online freelance business is like starting a brick-and-mortar business, it requires some initial investment. Setting-up a home office will help a newbie freelancer to set the pace. A good internet connection is a must. To build a home office, consider the following,
Laptops/PCs
Working table
Working Chair
A good webcam (for interviews)
The goal of setting up a home office is to create a professional-looking environment to stay motivated and discipline while working at home.
Summary
Remember that real sustainable success is not achieved by quick solutions but from smart and hard work. Financial success through freelancing is not an exemption.
Starting an online business through freelancing is open to all people regardless of educational attainment. Having the right skills and knowledge is what is important. As long as you are confident that you can get the job done.
The skills that are needed to start a freelance business can be acquired using the internet. Udemy and other online learning platforms offer affordable courses that are created by industry experts. The challenge is how to stay motivated and disciplined to finish those courses and acquire new skills.
Invite someone to go with you as you enter the world of freelancing. Share or email this article guide.
Start a Freelance Business and Earn Money Online Now
For people with experience & skills
Go to Upwork.com
Create an Account
Complete your Profile
Start bidding for simple projects
For people with no experience & skills
Decide what skills to acquire (WordPress development, graphic design, etc)
Go to Udemy.com & look for courses related to the skills
Learn Learn Learn
Practice, practice, practice
Go to Upwork.com
Create an Account
Complete your Profile
Start bidding for simple projects